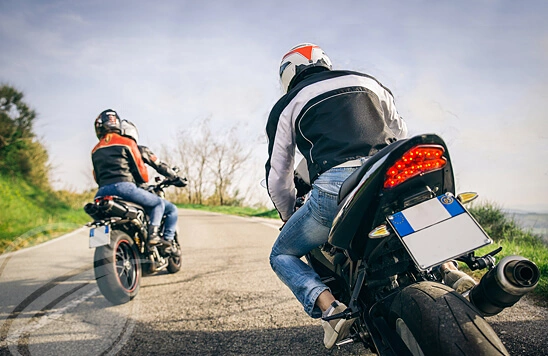 Another segment of the insurance market separates from the realm of the automobile or residential insurance coverages is called the specialty line. The specialty line umbrella covers the parts of the industry that present greater and sometimes unusual risks, and the areas that fall outside of what standard insurance policies tend to cover.
Some of these types of insurance coverages include those for motorcycles, all-terrain vehicles (ATVs), recreational vehicles (RVs), seafaring craft, boat, jet skis and golf carts.
Here in the state of Florida, approximately 600,000 individuals own and operate motorcycles. Just as motorcyclists need a special license to ride, a particular type of insurance in necessary to comply with state laws. Although motorcycles offer riders an unmatched sense of freedom and a special connection to the open road, they are also more dangerous. Safe motorcycling necessitates adequate protective gear, a good sense of balance, a high degree of coordination, excellent judgement, and a sound insurance policy.
ATVs (all-terrain vehicles or light utility vehicles) and side by sides (four-wheelers also known as S x S, UTVs, utility task vehicles, or recreational off-highway vehicles) also offer a supreme sense of freedom and can be lots of fun to operate. While ATVs are for single riders, they are usually smaller and faster, UTVs tend to be larger, built to house two to four occupants, and typically feature enclosed roll cages.
Like motorcycles, operating one of these comes with a higher degree of risk, and call for a special type of insurance policy. At Global Insurance Agency, we've got you covered here, too.
RV's have become increasingly popular each year since their introduction and mass production began in the early 20th century. Motorhomes come in many different sizes and shapes, from van to bus sized, and some are even designed and manufactured as trailers. They range from the simplistic housing beds and refrigerators only, to the ultra-luxurious, including amenities such as granite counter tops, master suites, and satellite TVs. The average RV owner travels 26 days a year and covers more than 4,500 miles. All of this is to say that RVs require a specific type of insurance. Let us help you find the right policy for you.
Marine insurance, we let our marine division take care of that. Please visit Seasurance.com or call 305-826-BOAT (2628)
Golf carts aren't just to traverse 18 holes anymore. Also referred to as low-speed vehicles (LSVs), golf carts traditionally served to carry golfers and their equipment around and along the greens, fairways, and sand traps. Now they also function to transport families around suburban neighborhoods. Coverages vary here as well; there is bodily injury liability, guest passenger liability, property damage liability, medical payments, comprehensive, and collision available. Ask us for more information.
Personal Liability Umbrella Policies known as PLUP can prevent you from coming out of pocket for damages if your underlying insurance carriers tenders their liability limits.
Confused? Don't be. Let our experts talk you through it. REQUEST A QUOTE or you can call us at 305-387-7677 or email info@globalinsurancefla.com.